27. DIY Wine Bottle Water Feature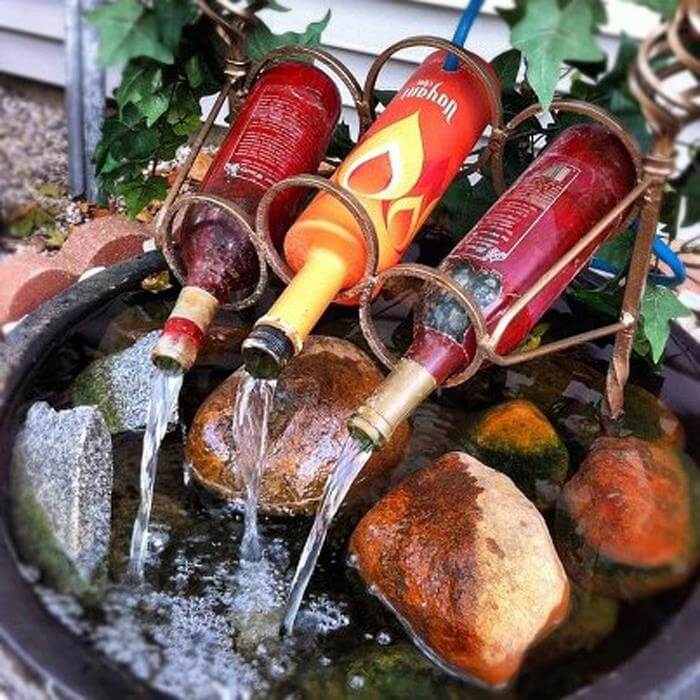 DIY Project Details: kellydiy.com
DIY enthusiasts who enjoy wine are always looking for new ways to upcycle their used wine bottles. This project provides a way to use wine bottles and add a peaceful oasis to the garden. You can make this water feature as large as you wish by adding more bottles.
28. Homemade Flower Pot Bird Feeder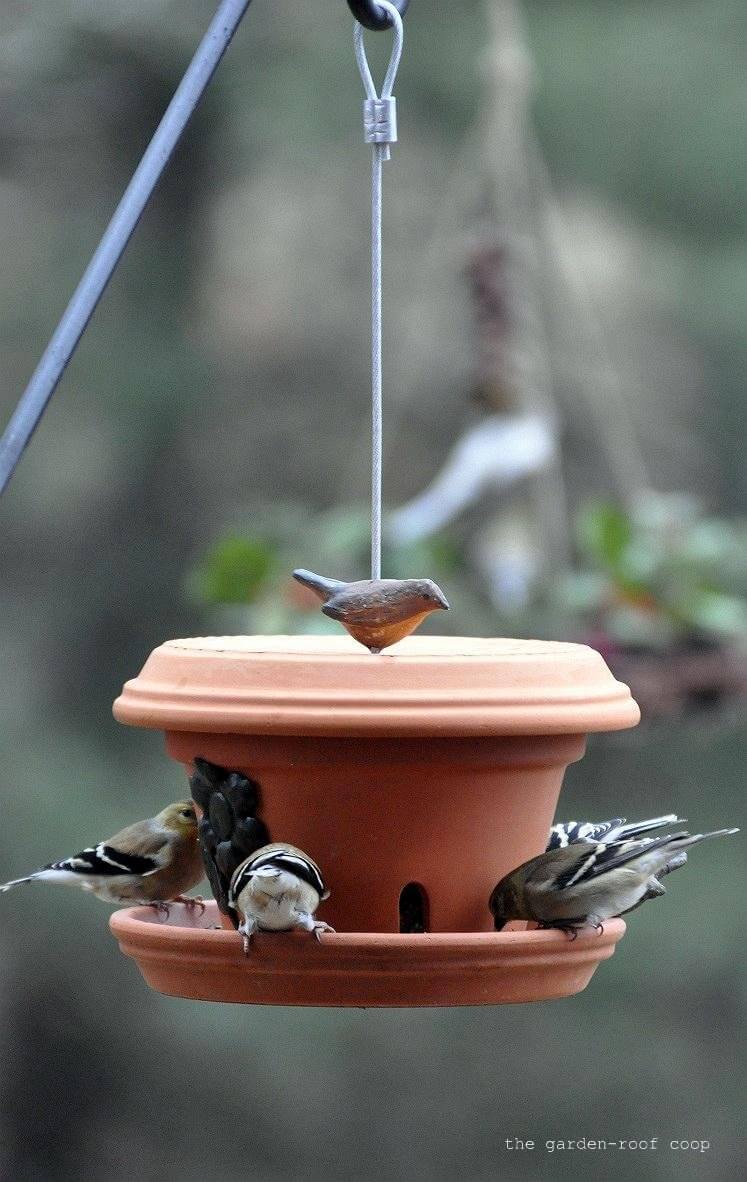 DIY Project Details: thegardenroofcoop.com
This bird feeder made from terra cotta containers is the perfect look for someone who prefers simple, neutral garden decor. The bird feeder is simple to construct and the end result is a beautiful place for birds to gather. As an added bonus, the opening is too small for crafty squirrels to steal a snack.