13. Homemade Mosaic Garden Stepping Stones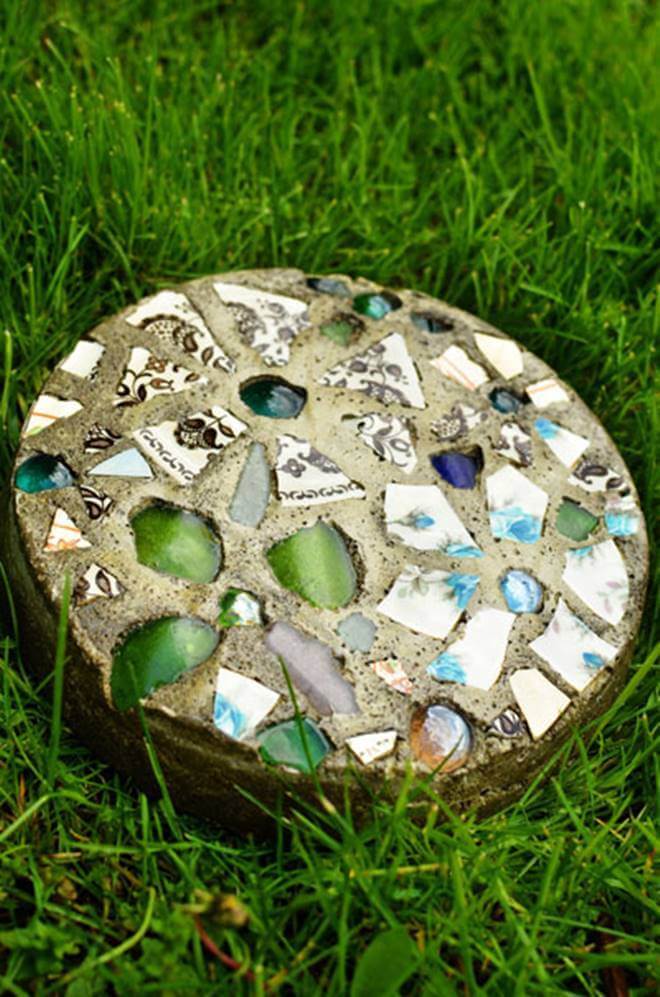 DIY Project Details: intimateweddings.com
If you shatter a favorite plate on the floor, don't throw away the pieces. Use it to make these charming stepping stones. They are incredibly easy to make with a cake pan and a bag of concrete. The finished result is a garden path that is all your own unique design.
14. Wooden Table Leg Dragonfly Garden Decorations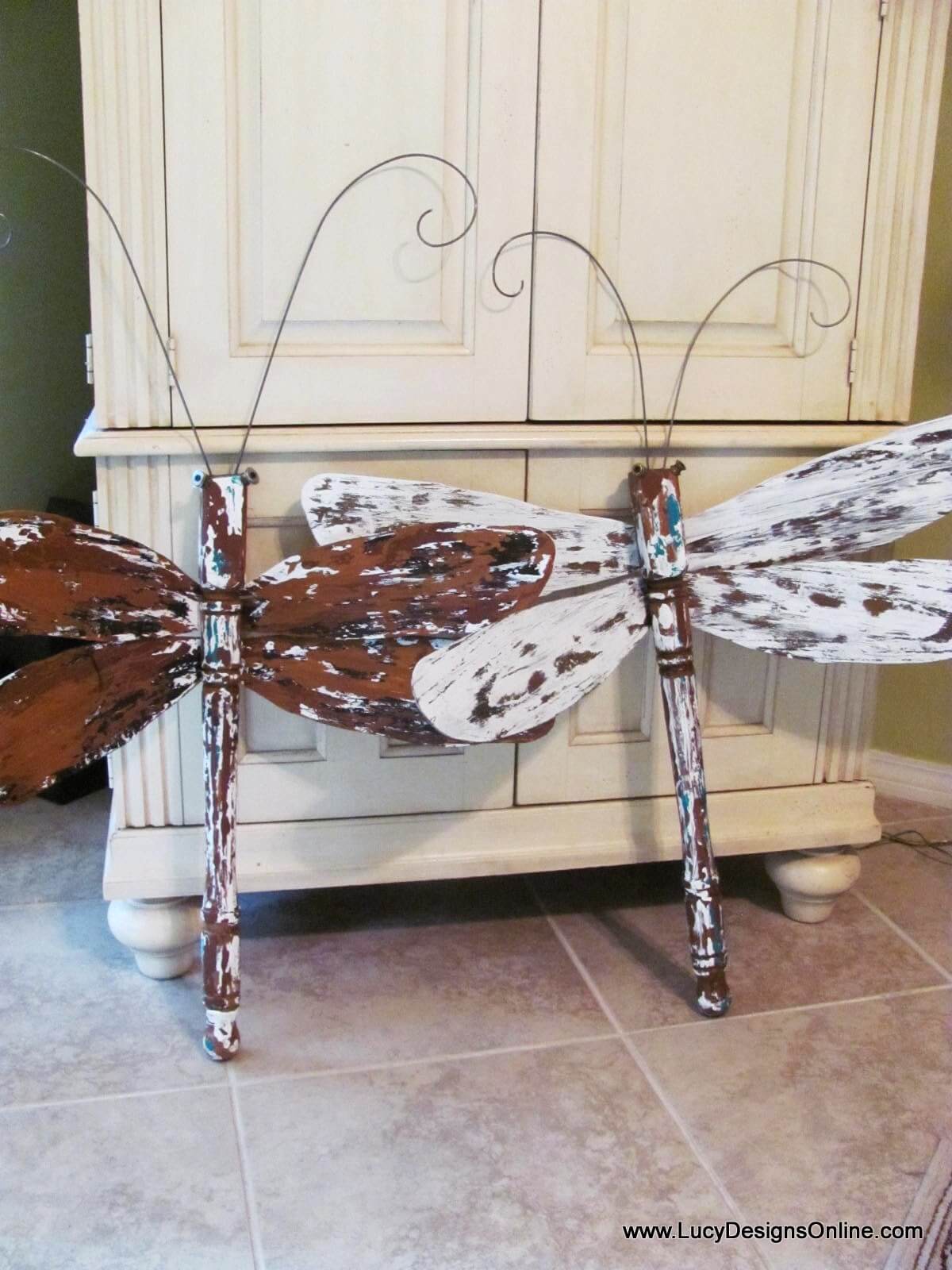 DIY Project Details: lucydesignsonline.com
Nothing says spring in your garden like really big dragonflies. These four feet tall shabby chic creatures are made with old furniture legs and metal wings. You can use a variety of furniture pieces, such as cabinet knobs or brackets to customize their appearance. They look fantastic as decorations on a fence or porch lattice.